Apprenticeships provide the opportunity to custom train a ready workforce to better meet the needs of your company and the industry and prepare for future needs and growth. Apprenticeships produce great benefits: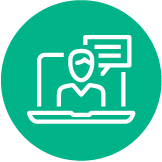 SKILLED WORKFORCE
Recruit and develop a highly skilled
workforce that helps you grow your business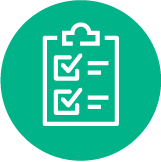 POSITIVE IMPACT TO
YOUR BOTTOM LINE
Improve productivity, profitability and
and your bottom line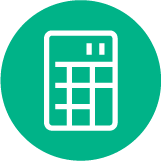 REDUCE TURNOVER
Minimize cost with
reduced turnover
and liability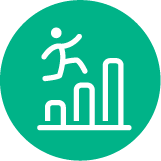 CUSTOMIZABLE TRAINING
Create flexible training options that
ensure workers develop the right skills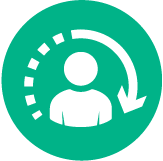 RETAIN WORKERS
94% of apprentices continue employment
after completing an apprenticeship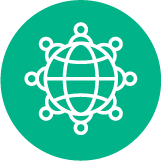 REDUCE TURNOVER
Foster a diverse
and inclusive culture
Who is eligible to become an apprenticeship employer?
To be eligible to participate in this program:
• A legal entity/employer with a valid FEIN
• Be willing and able to provide on-the-job training and supervision
To register as an Employer
Becoming an apprenticeship employer is a simple 3-step process:
1. Contact our Employer Liaison, Shelby Smith, (shelby@floridabha.org).
2. Complete the Employer Registration Form.
3. Learn about how to succeed as an Apprenticeship Employer.