The Florida behavioral healthcare industry is experiencing an acute shortage of workers in hospitals, clinics, and other healthcare facilities. Apprenticeship is one possible solution to the deficit with a proven history of success in providing quality workers in less time than other traditional training programs. However, there are currently very few healthcare apprenticeship programs in Florida, especially with a focus on behavioral health and substance abuse disorder positions. Moving a highly regulated industry, such as healthcare, forward to consider a "new" training methodology for workers (like apprenticeships) will likely be more effective with a healthcare association like FBHA as a partner and primary advocate. FBHA is aware of the job shortages with their membership, and possess the funding, expertise, and contacts with other partnering organizations valuable in successfully launching apprenticeships. FBHA/FADAA is helping industries develop robust and targeted apprenticeship programs to grow jobs by growing our industry.
What is a Behavioral Health Apprenticeship?
A Behavioral Health Apprenticeship is an industry-driven, high-quality career pathway where employers in the behavioral health field can develop and prepare their future workforce, and individuals can obtain paid work experience, classroom instruction, and a portable, nationally-recognized credential in this field.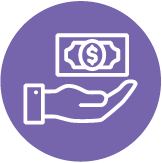 PAID JOB
Earn a competitive wage from day one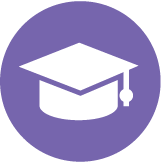 EDUCATION
Gain knowledge from on-the-job learning and job-related classroom training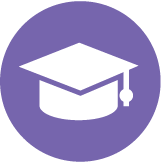 EDUCATION
Earn a portable credential within your industry
Behavioral Health Apprenticeship Opportunities

Approved & Available
Peer Specialist
Addictions Counselor
Behavioral Health Technician
Peer Specialist
This apprenticeship trains people with lived experience and trained skills to help others achieve and maintain recovery and wellness from mental health and/or substance use conditions. Participants obtain peer specialist credentials as part of the apprenticeship.
Addictions Counselor
This apprenticeship will train professionals to support people with drug and alcohol problems, eating disorders, and other behavioral issues. The apprentices will teach individuals how to modify their behavior toward full recovery. Because clients are susceptible to relapses, many substance abuse counselors work with clients on a continuing basis.
Behavioral Health Technician
This apprenticeship trains individuals to assist primary counselors and therapeutic staff by providing clinical support services to adults or children receiving treatment for substance use and/or mental health conditions in residential programs, in-patient settings, or community-based programs.
Employers providing apprenticeship opportunities: